A Pilgrimage To Paris
Introduction
This year I spent my vacations with my friends in France. At the way home I parted from them and added 3 days in Paris. The reasons were that Paris is supposed to be one of the most beautyfull towns of the world and of course the town where Noir takes place. I got disappointed in both points.
I've seen much more beautyfull towns than Paris. With the exception of some rare buildings (mostly churches) it is too young for my taste. The most living houses seem to be built in the same century, making the streets exchangeable and that way boring. There are too many Palais built in a similar style, so seeing them gets boring either. It's like with jewellery. One or two pieces can be beautyfull, but dozens of it worn together are tasteless. The Seine is trapped between high walls, that's really ugly. I dislike French style gardens. Things like the Arc d'Triomphe or the Centre Culturel Pompidou are Monstrousities.
But of course, Paris has beautyfull sites. Sacré Coeur, St.Germain Des Prés in its simplicity, parks like the Jardin Du Luxembourg or the Park De Monceau for being in major parts/completly English style and of course the real beauty of Paris, La Grande Dame - the Eiffel Tower. The area between the Boulevard St. Germain and the Seine (and Quartier Latin in generell) has some nice little lanes, and maybe if I had visited Montmartre left side of Sacré Coeur, where the artists quarter is instead right side I had found this beautyfull too.
Don't get me wrong - I don't dislike Paris, and I'll probably visit it again, having more time on my hand and being better prepared. Especially I'll buy the Films in Germany. Hell, I can get 8 films for what I've paid for one in France. And for sure I'll make printouts of screenshots instead to rely only on the rare production sketches.
One tip for Paris visiters. Buy a "Paris Visite" ticket. It's available for 1,2,3 or 5 days and allows the unlimmited use of any public transport except taxi. It's comparable cheap, and you get rabate in some shops/restaurants/attractions. Though I didn't use any of this rabates.
page start
The reasons why Paris was a disappointment as Noir location I'll show on the Pages starting with Mireille's Appartment. So if you wanna keep your illusions stop reading after the introduction pages. Before doing shocking revelations I'll show some funny things or things that are similar in reality and the series.
The Fun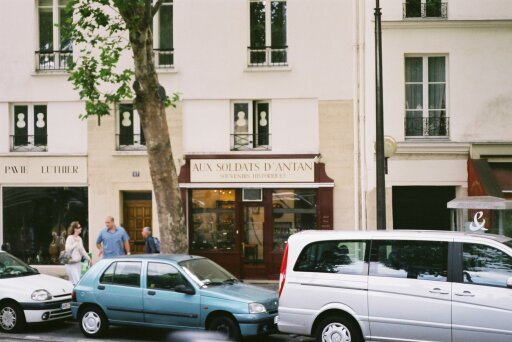 Soldats are everywhere....
page start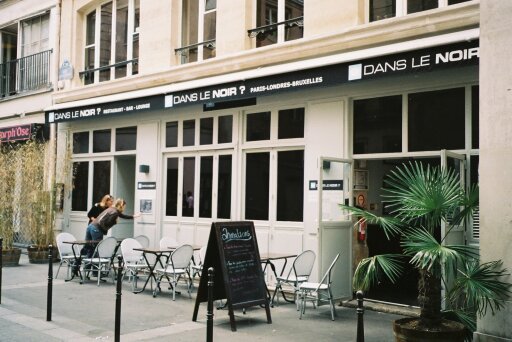 ...and Noir either.
page start
The Reality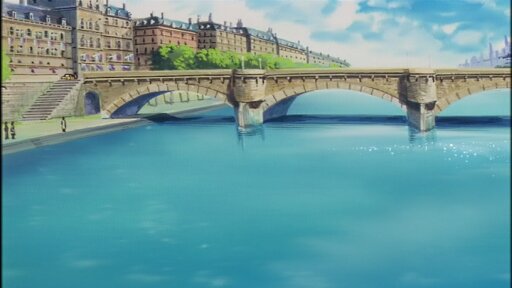 Pont Neuf.
This bridge plays an important role in Noir. It's shown in several episodes.
page start
...and in reality. That was the first Noir location that I found from which I knew it's in the series. What isn't shown in Noir, or even partly wrong: The bridge doesn't span the Seine at once. It goes from the left bank to the Ile de Cité, forms a small square and continues to the right bank.
page start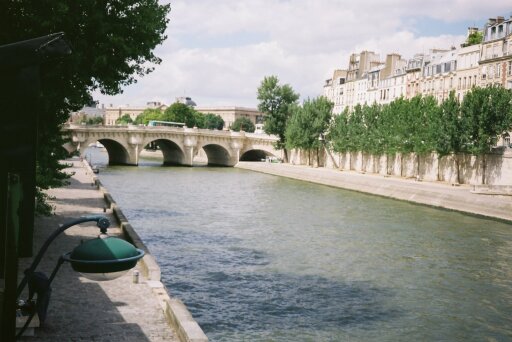 The second part. Unfortunatly the photo is taken from the opposite direction.
page start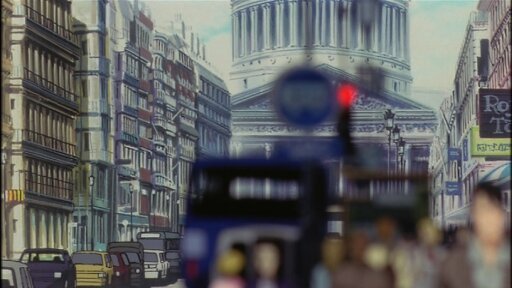 A shot from "The Daily Bread"...
page start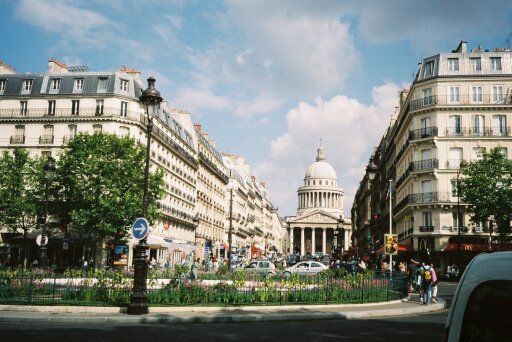 ...shows the Parthenon.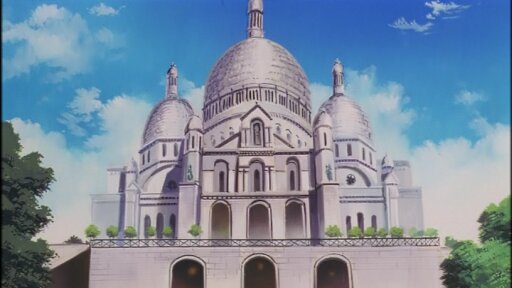 The church where Mireille and Breffort meet...
page start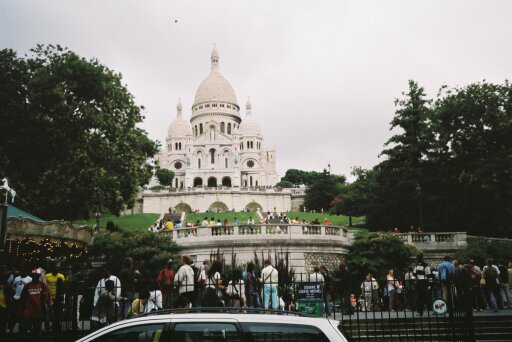 ...is Sacré Coeur. If you look close, you can find differences.
page start